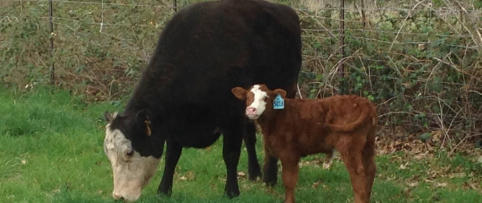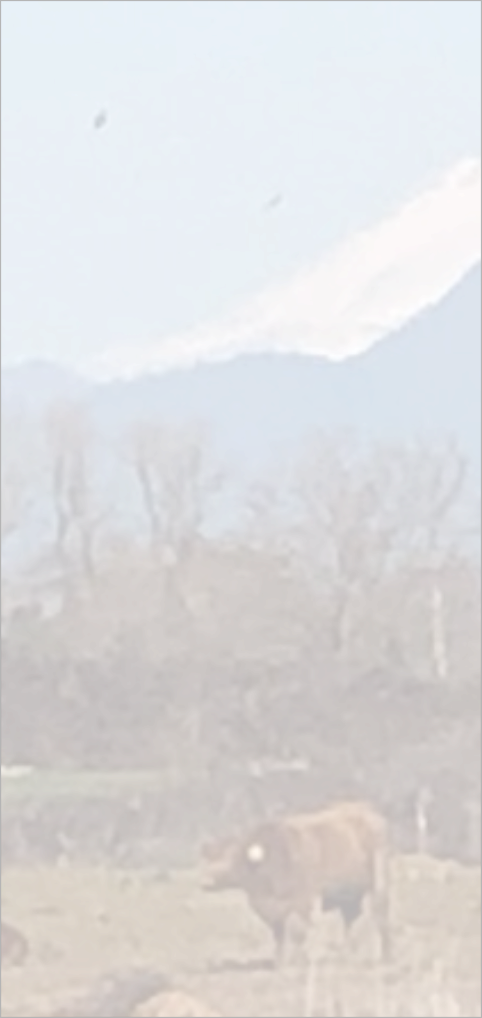 Follow Us On:
To stay current on what our organization is up to and for more
information on upcoming events.
SHASTA COUNTY CATTLEWOMEN
An Organization Dedicated to the Livestock Industry!
Our Creed
Believing that the livestock industry is of basic importance
to world existence, we, the Shasta County CattleWomen,
dedicate ourselves to support it with our labor and
finances; to encourage it's producers with our
understanding and love; to do all in our power to instill in
the coming generation the love of the land and of life; the
humanity and awe before nature; and the hope and faith in
the future that is inherent in both Cattlemen and
CattleWomen.
Our History
It was 1961 and Shasta County Rancher had formed the
Shasta County Cattlemens Association. Dorothy Wilcox, Pat
Bosworth and Marion Barnes met to discuss organizing
Shasta County Cowbelles as an affiliate of Shasta County
CattleWomen. As a result we started with a charter
membership of 16. In 1987 the name was officially changed
to the Shasta County CattleWomen.
Our Purpose
•
To assist the Shasta County Cattlemens Association in
it's efforts to promote the welfare of the livestock
industry.
•
Educate youth about the journey of food from the
farm to the table, good nutrition, and that beef is part
of a well-balanced diet.
•
Educate consumers about the convenient, versatile
and wholesome qualities of beef.
•
Stress the importance of agriculture to the economy
and the environment.

We encourage you to participate in our organization!
Listed below our some of our specific programs and
events we offer in Shasta County.
Dinners and BBQ Fund Raising
Scholarships
Fair Booth and Community Faires
Ag in the Classroom
Beef Education and Promotion
Beef Ambassador Contest
Beef Princess Contest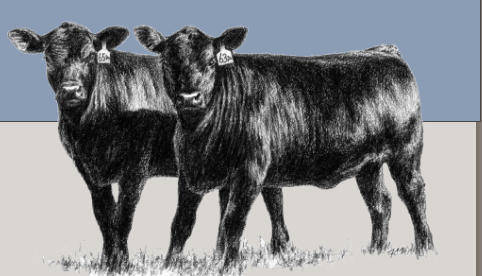 Monthly Meetings
The Shasta CountyWomen meet every
2nd Monday of the month at 12:00 Noon

Roots Farm Summer Camp 2022!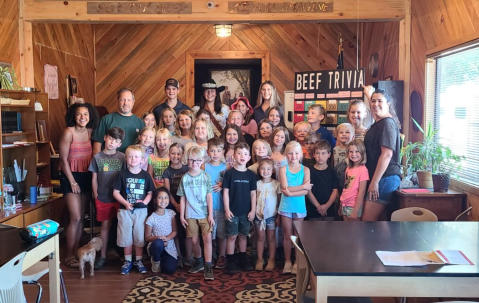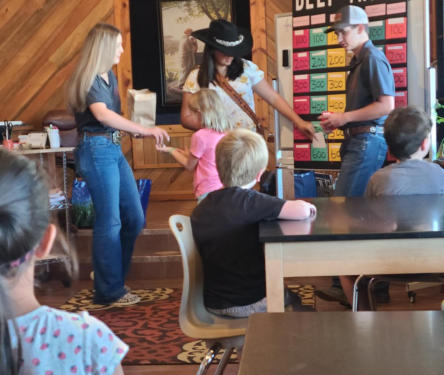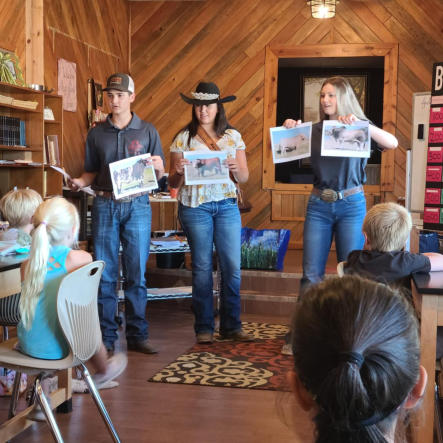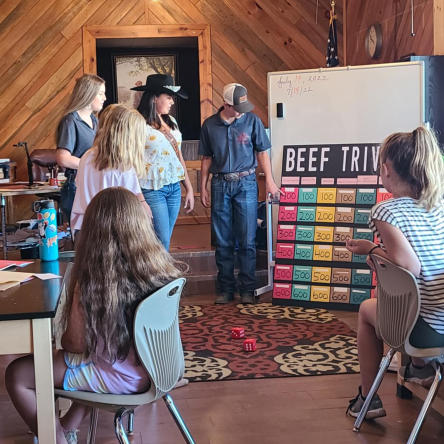 The Shasta County Beef Princess Abigail Fernandez
and the Beef Ambassadors Sr Beef Ambassador
Kassidy Zulliger and our Jr Beef Ambassador Luke
Steele were at the Farm Summer Camp in Palo
Credo. They put together a fun beef Trivia game to
play with the kids. Everyone had a great time, and the
kids leaned a lot about cattle.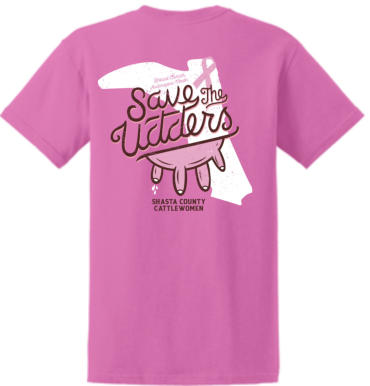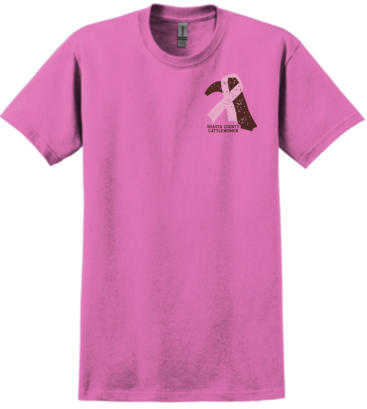 We are selling Save the Udder shirts
for Think Pink walk , we will be
donating 25% back to breast cancer.
We are selling them for $25. For
every shirt sold we will make a $6.25
donation back to the cause.
SCAN the QR Code to Purchase or
click on the BUY NOW BUTTON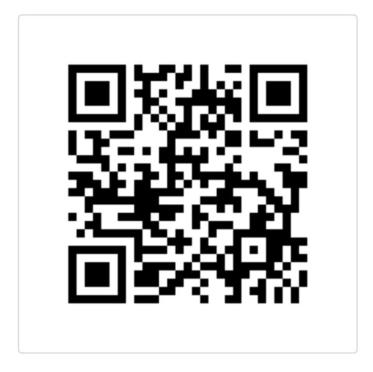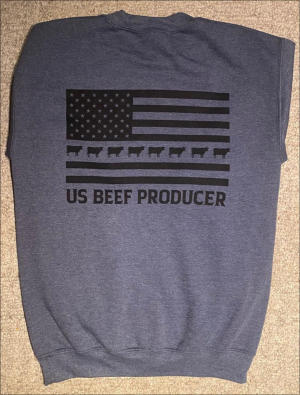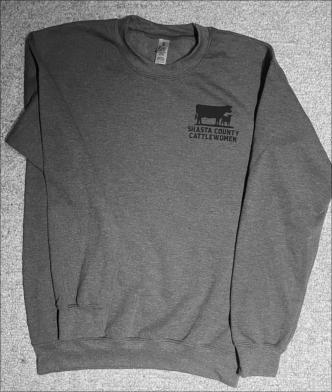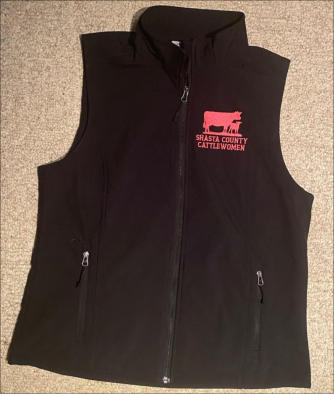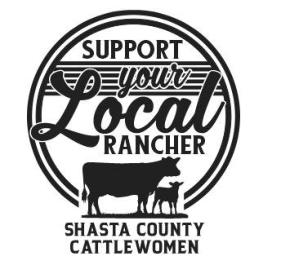 Sweatshirts
Crew Neck - $30.00 XXL- $33.00
Hooded - $35.00 - XXL - $38.00
Vest - $55.00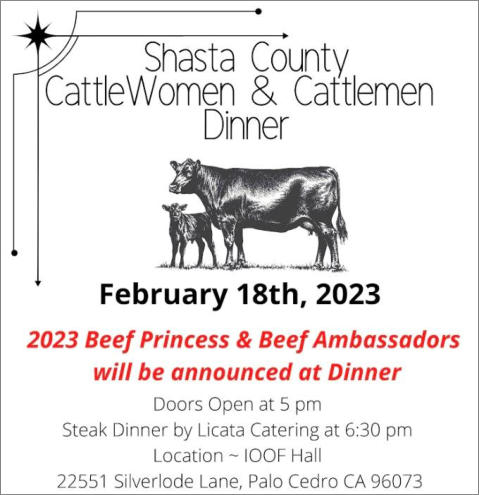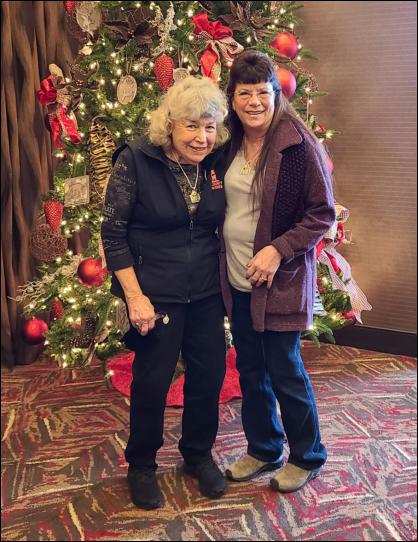 2022 Cowbell of the Year, Linda Harness and Tracy
Gouette at the California Cattlewomen Cowbell luncheon.

Application packet must be received no later than
April 15, 2023. Applications after that day will not be
considered, no exceptions.
Questions: ShastaCattleWomen@gmail.com