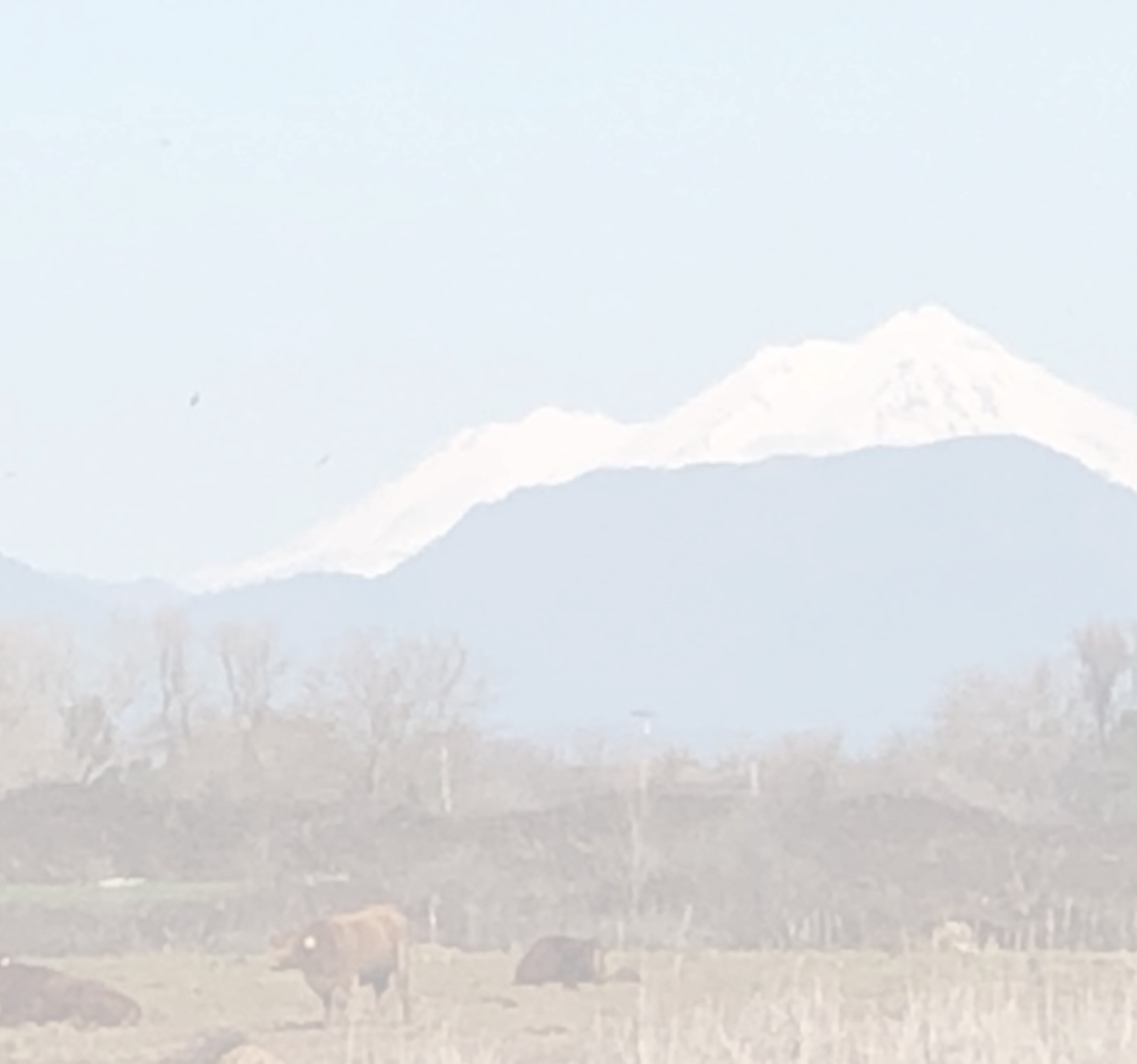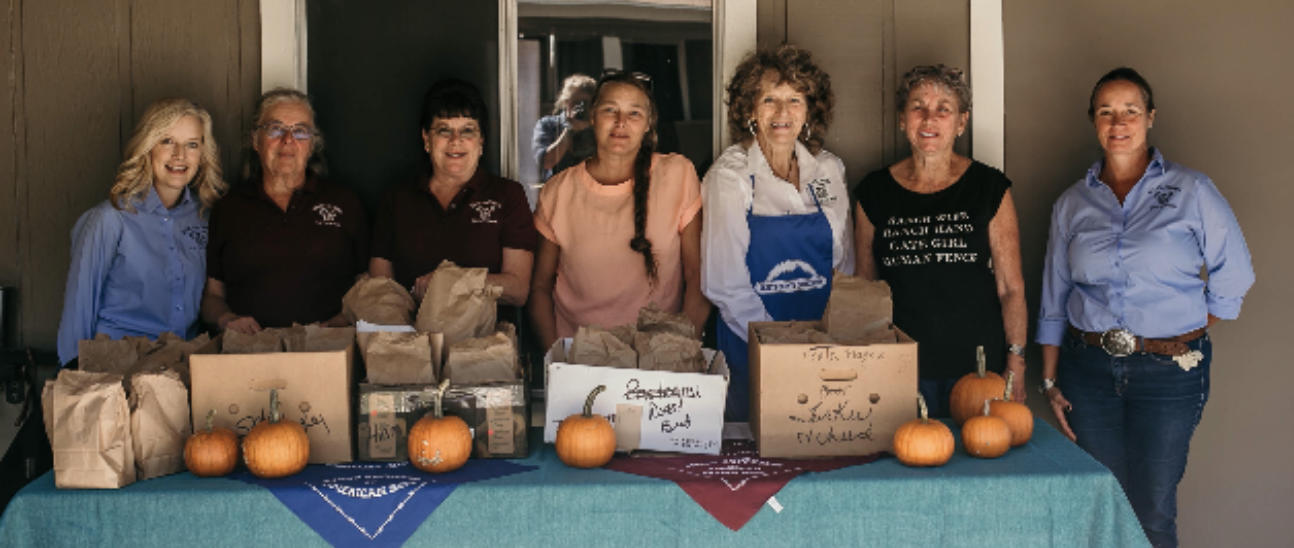 Follow Us On:
To stay current on what our organization is up to and for
more information on upcoming events.
IN OUR COMMUNITY

We encourage you to participate in our organization!
Listed below our some of our specific programs and
events we offer in Shasta County.
Dinners and BBQ Fund Raising
Scholarships
Fair Booth and Community Faires
Ag in the Classroom
Beef Education and Promotion
Beef Ambassador Contest
Beef Princess Contest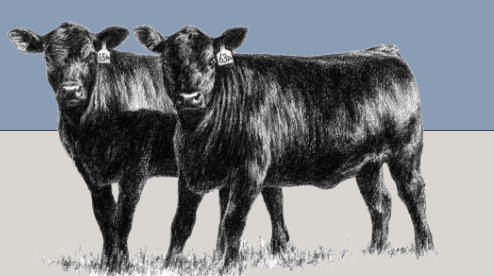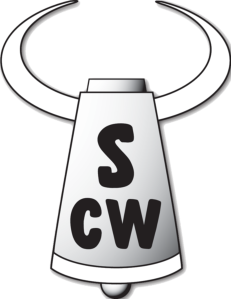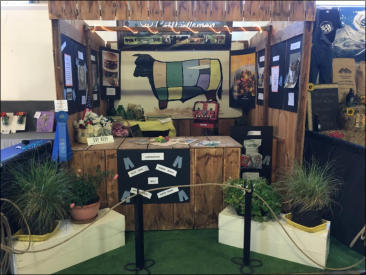 Shasta County CattleWomen booth, Shasta
County Fair 2019.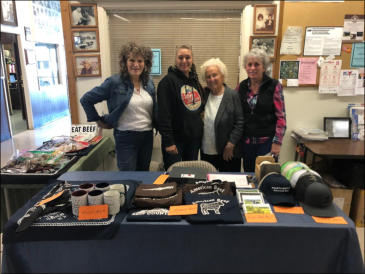 Selling baked goods and merchandise at the
Shasta County sales yard, feeder sale.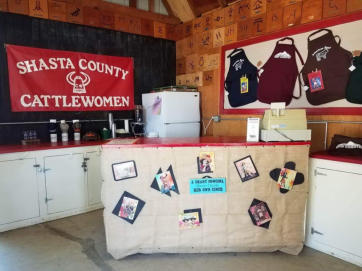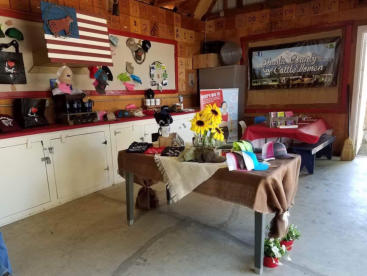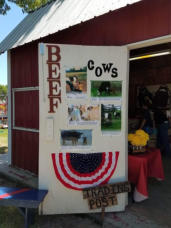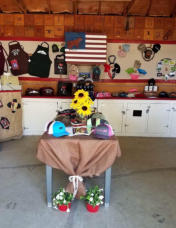 Red Barn at the Shasta District Fairgrounds.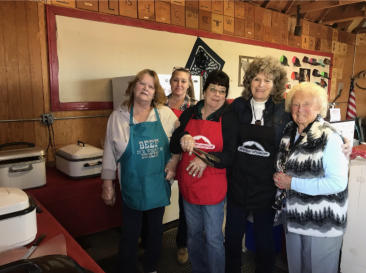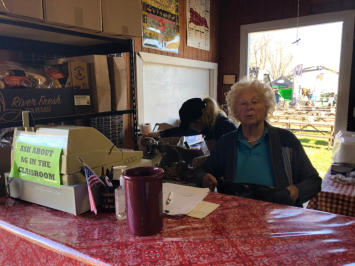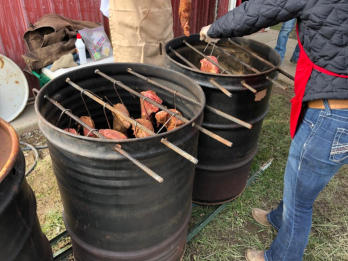 Southern Pacific Logging show. CattleWomen BBQ for our annual fund raiser!
Shasta District Fair 2021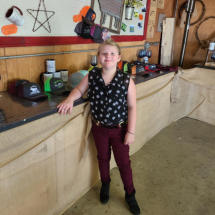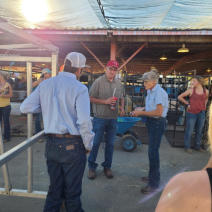 Everleigh Clark helping at
the Red Barn.
Cindy talking to the judges
for the fitting contest.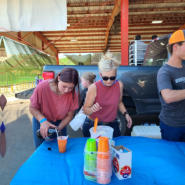 Ginger Fowler serving Root
beer floats to FFA & 4-H.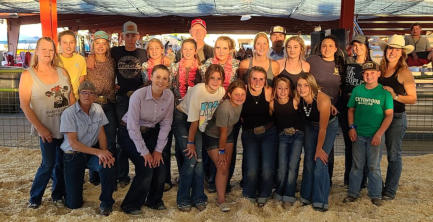 Shasta County CattleWomen Fitting Contest Participants.
First place team #3 Ellis Macfarlane, Jayda Stanley, Emily Haugen
Second place team#2 Addi Macfarlane, Jordyn Staley, Morgan Frandson
Third place Team #6 Aidyn Hoy, Colton Suther, Sydney Oiler
Fouth place team # 7 Hannah Wayne, Kyrstlynn Bishop, Bentley Ritchenson
Fith place Team #5 Wiley Linhares, Ella Wison, Addi Miranda
Sixth place Team #1 Sydney Foster, Sadie Foster, Kassidy Zullinger
October 11,2020, CattleWomen in conjunction with San Francisco Deli, Don's sandwich shop, and Mary's Pizza Shack who supplied 50
sandwiches each and CattleWomen supplied chips and cookies in addition personnel to make 200 lunches for the Zogg fire survivors!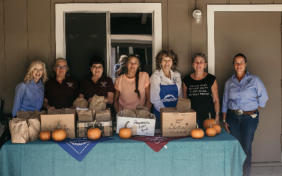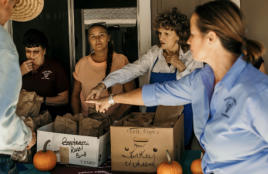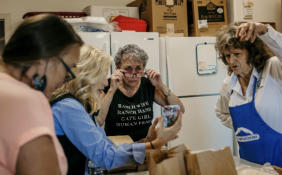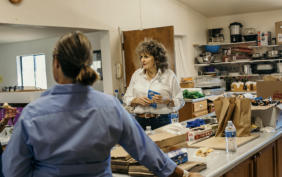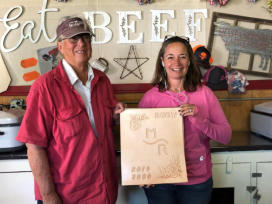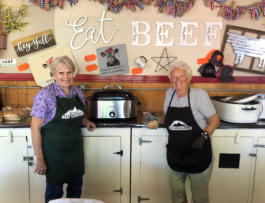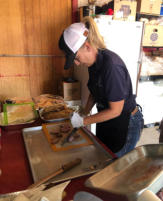 Our CattleWomen at the Red
Barn during the 2021 Shasta
Cascade Logging Show!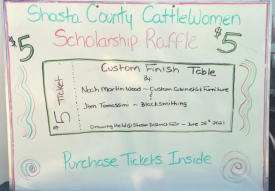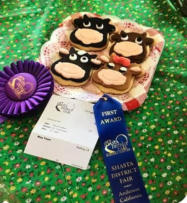 Shasta County CattleWomen
sponsored Best Cow cookie
contest winner.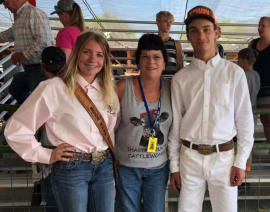 Beef Princess Melissa Eastman,
President Tracy Gouette, and Jr
Beef Ambassador Cody Frazer!